OTHER LANGUAGES
AUTRES LANGUES
English version
Natuurlijk Fruit is a cityfarm situated very close to Leuven.
Our fruits and vegetables grow on a natural way without using chemical products.
If you want to know our list of products who are available at this moment please fill in your name on the contactpaper.
Before visiting us the easest is to bring your own packages with you to collect the products. So we create less dust:)
We are also reusing the water of the roofs and give water with a technical system to reduce the amout of water:)
It is also normal/evident to eat fruits and vegetables on a regular base.
That's one of the meanings of are name. The other is based on the production of crops on a natural way.
We hope you will visit us!!!
Emile and Axel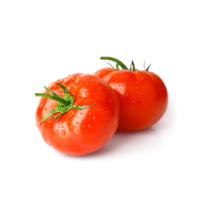 Version en français.
Natuurlijk Fruit est une ferme qui se trouwe tout prêt de Louvain.
Nos fruits et légumes poussent sans utiliser des produits chimiques.
Veuillez laisser vos coordonnées sur la page contacte pour connaitre la liste des produits disponibles à ce moment.
Nous demandons d' amener vous mêmes des sachets ou d'autres emballages pour stocker les produits. Comme cela nous créons moins de déchets:)
Nous sommes aussi tres occupé avec le problème d'eau. C'est pour cela qu'on réutilise l'eau du toit et qu'on donne de l'eau aux plantes avec des tuyaux perforés pour diminuer les pertes de l'eau.
Notre nom est basé sur le fait que c'est évident de manger des fruits et des légumes naturels régulièrement. L'autre explication c'est le fait qu'on produit d'une manière naturelle.
En espérant de vous voir bientôt!!!
Emile et Axel